Women today are depending more on increased use of technology in the kitchen. This is indispensable for the Nigerian society. Failure to bring technology into the kitchen would result in increased stress and manual pains to women. To ease their good work in the kitchen, we have compiled the most useful, modern kitchen tools now applied in the kitchen by many enlightened women.
1.

  Nicer Dicer Multipurpose Vegetable Slicer

This is one of the greatest kitchen Revolution in history! This incredible multi – chopper set has everything you need for cutting, dicing, grating, and slicing.

All in one! Chop onions, zucchini, peppers, celery, tomatoes, hard boiled eggs, cheese, and fruits then watch as the ingredients transfer instantly from the cutting surface into the bowl below. It will shorten the cooking time from start of preparation to the serving of the meal tremendously. You have everything in one handy set.
2. Pineapple Peeler & Slicer
Pineapple peeler will peel, core, and slice a fresh pineapple in 30 seconds.-Removes perfectly formed rings while leaving the core in the shell.-We guarantee that the components of this item are all in good condition. The saw tooth are neatly arranged, and do not cut the hands. Ergonomic handle design, non-slip and easy to grip.
3. Electronic Toaster Bread Maker Machine
Use this tool to toast or heat up bread for a convenient and healthy breakfast in minutes. Ideal for various kind of bread like whole meal bread, white bread, frozen waffles etc.  Wide slots are accommodating for thin or thick bread. Easily slide-out crumb tray is convenient for cleaning. Cord storage underneath the bottom keeps your kitchen in neat.  6 adjustable shade settings from 1 to 6 let you brown any types of bread to your desired shade. High lift lever automatically pop up allowing for easy remove your toast.
Convenient to remove, easy to clean, keep neat and tidy. Let you remove crumbs before they burn or mess up your kitchen. With the lift levers,You can safely retrieve hot toast.  Easily fit all types of toasted treats, such as bagels, breads. You can toast 2 slices of bread or bagels once. With 600-700W, you can enjoy a fast and healthy breakfast.
Automatically pop up with high-lift Lever when the food done ;manual stop function can conveniently interrupt any toasting process in any time.
4. Multi-function Rustless Plate Rack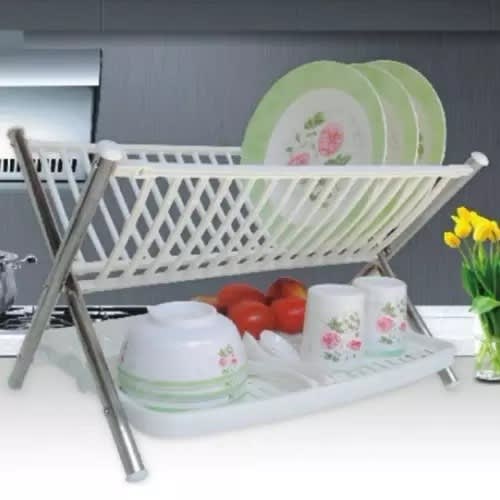 if you don't dry your dishes after washing them, you'll eventually warp the wooden cupboard where you store them.
To prevent this from happening, you can use the Multi-Function Folding Rack Kitchen to let them drip dry.
This double-layer structure can hold a lot of several plates, glasses, cups, and utensils. It utilizes sophisticated technology that will prevent the Alloy steel tubes and plastic from rusting or breakable. It's a safe, reliable, solid, and durable product whose quality is assured.
5. Prestige Extra Large Capacity Deep Fryer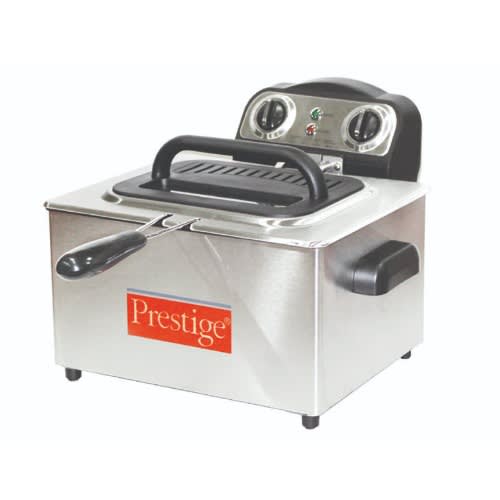 Prestige has emerged as the largest kitchen appliances company catering to the needs of home makers in the country. Every Prestige brand product is built on the pillars of safety, innovation, durability and trust, making the brand the first choice in millions of homes.
6. Egglettes Egg Cooker – 6 Pieces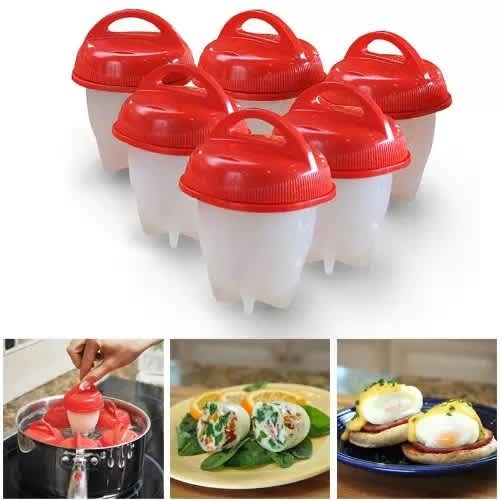 Introducing: The perfect hard-boiled egg cooker without the shell. Non-stick silicone pods make cooking eggs easier than ever! Crack the eggs into the pods, boil them, and pop them out! Make scrambled eggs, hard or soft boiled It's that easy. The thermodynamic design allows eggs to cook just like in the shell.
7. Blender, Juicer & Extractor – 7 in 1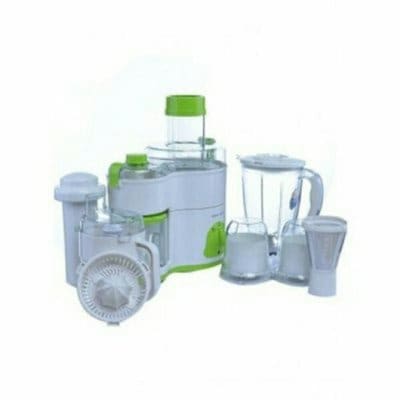 Get wowed by this innovation from masterchef, an emerging name in household and kitchen appliances. The drive is to provide quality kitchen and household appliances at relatively low cost.This product comes with a blender, juicer, mixer and extractor, and other components to make your smoothies and other food taste real good. Powered by a robust and strong 100% copper motor coil
8. Generic 3pcs Water Purifier Filter Tap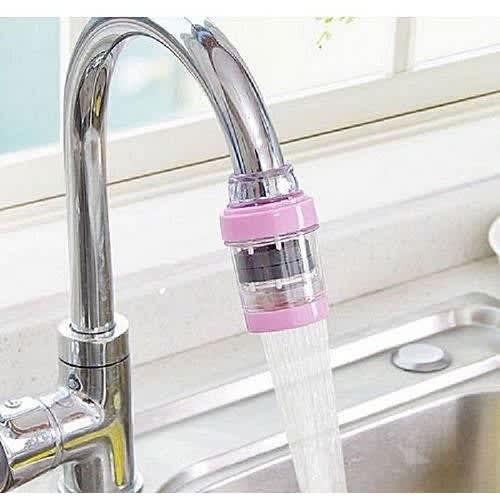 Instant  Water Filter and Purifier helps you to obtain good and hygienic water for drinking, cooking, bathing etc.
The filter use magnetization and medical stone to filter water; removing rusts, contaminants, heavy metal ions, residual chlorine e.t.c.
It is directly mounted to the faucet and can be installed in kitchen or commode. Filter can be repeatedly cleaned and easy to replace. This also helps reduce costs for  sachet or bottled water drastically you refilling your dispenser.
Kindly seek a qualified plumber to fix it for you in case you are not very conversant with fixing faucet filters.
9. Ambiano Multi Blender
This 500W Ambiano Multi Blender will ensure that smoothie and soup-making is easy as pie! With 2 speed settings, easy-to-use carry design and 600ml capacity, you won't know what you did without it before!Features
Bottle with seleable flip lidEasy to use and carryBPA free bottleStainless steel cross blade attachmentIncludes instructions manual with recipesInterchangable blades
10. Master Chef Manual Tomato Grinder/ Crusher
Master Chef Manual Tomato Crusher will make cooking very easy for you. This crusher will make your kitchen interior look really cool. It has a portable design that will make it fit well into your kitchen. This crusher will crush nuts, dry chilli and tomato. It is powered manually with the hand; you will be able to use it even when there is no power. It comes with a suction pump for firm fixture; it will be stable when using it. You will be able to get tomato for your cooking anytime you need it by using this tomato crusher.